Qkie Custom Cookies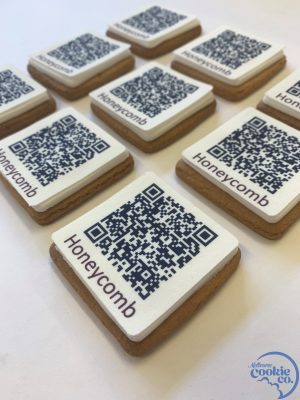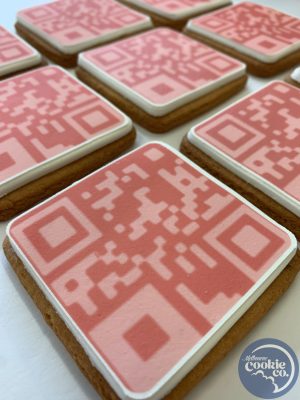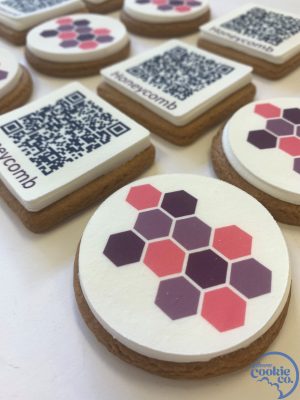 Melbourne Cookie Co has introduced a new product that can actually interact with your consumers. The company has unveiled the Qkie – a cookie with its very own edible QR code. Each code is printed on edible paper, which can be placed on the cookies after they have been baked. They are simple and a lot of fun – very different to other platforms.
By using a QR code there are several ways to engage with your customers. Here are some of the ways you can monitor the performance of your marketing campaign by using your unique QR code created exclusively for you.
1. Direct customers to a landing page/website
Want your customers to be directed straight to a landing page or your website – by scanning a QR code you will remove the hassle of using incorrect web addresses or navigating endlessly around your website saving time and frustration.
This is the most common way of promoting a new product, advertising a sale or perhaps launching a new brand – this is a fantastic way of getting your customers attention.
We will ensure your unique URL is matched with a custom created QR code.
2. Dial your business number
Creating a QR number code will allow your customers to scan the code and be directed to your business phone number which then can be dialled without having to memorise or writing your number down.
3. Event
Have an up coming event launching a new product , EOFY or mid year sale, trade show or expos, workshop or classes – what ever your event is you can create a QR code for customers to scan have the details saved to their calendars.
4. View business location
If your customer wants to drop into your shop they can simply pull out their phone and scan the QR code which will then direct them to your exact location instead of manually searching for your address on google maps – the QR code will give them specific directions to your business location.
5. Direct customers to social media pages
Have a Facebook page or Instagram account – creating a QR code can direct them to your social media accounts to engage with you and or products.
6. Vcard
A Vcard is like a virtual business card which will have all your details so a customer can scan the QR code and all your details will be saved to their contact list in their phone.